Here are the posters for the week of solidarity 2018. You can add your own language here – https://0xACAB.org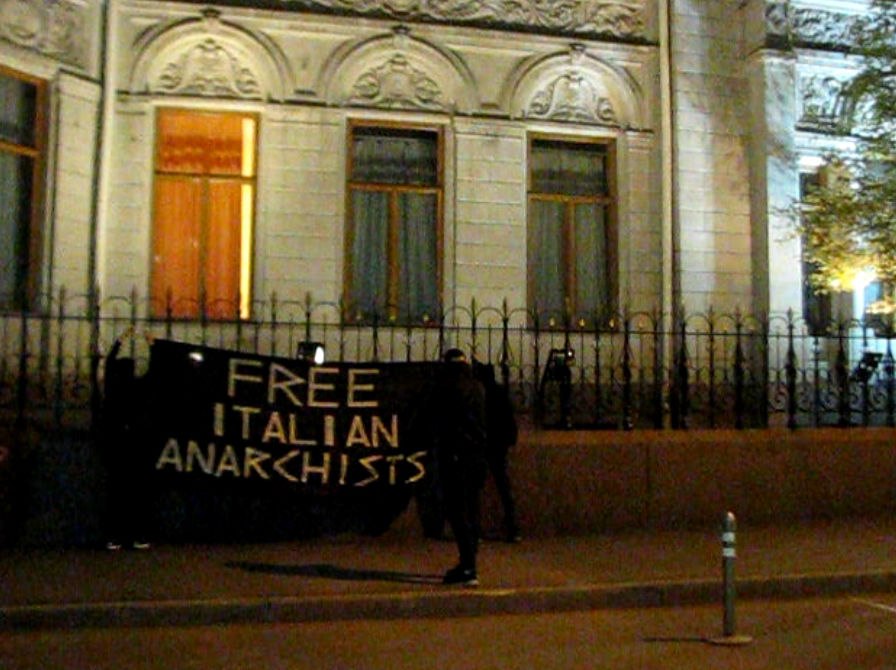 Moscow anarchists hung a banner on the fence of the Italian embassy. With this we want to express our solidarity with the imprisoned comrades from Italy: Marina Porku, Mikolam Marino, Pierroleto Falanca, Giovanni Gezzi, Roberto Cropo, Salvatore Vespetino, Sandro Carovac, Nicola Almergone.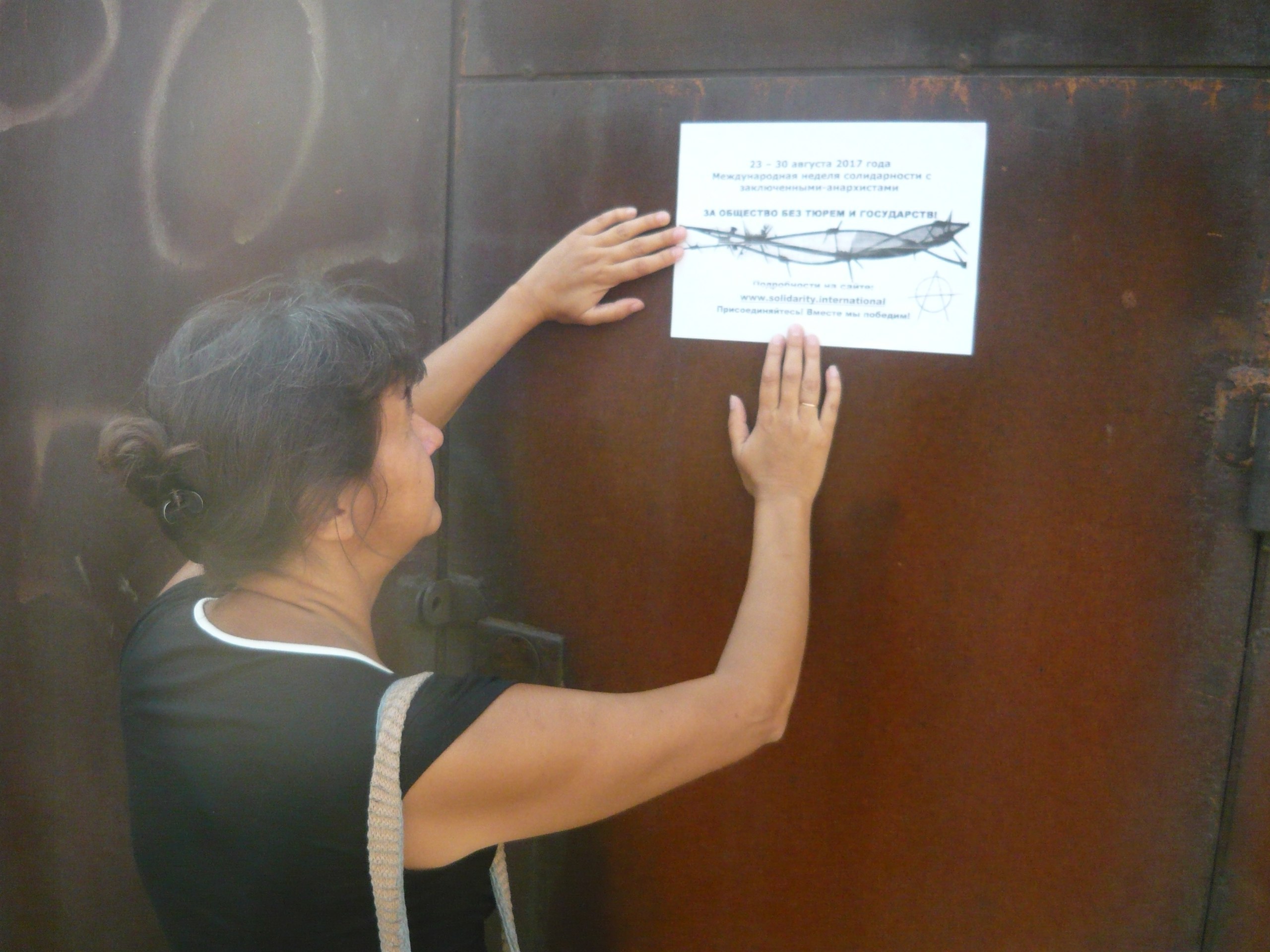 At August 30, 2017 members of the Saratov regional public organization "Center for Socio-legala nd Environmental Initiatives" for the first time joined the International week of solidarity with anarchists prisoners. On this day, near the office of the Organization in the settlement Sonechny in Saratov, twenty information leaflets were pasted up.