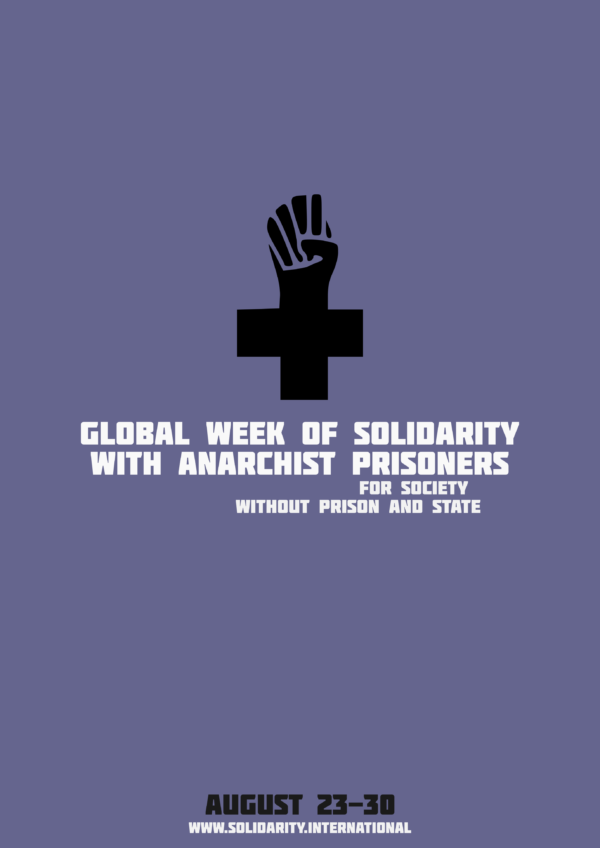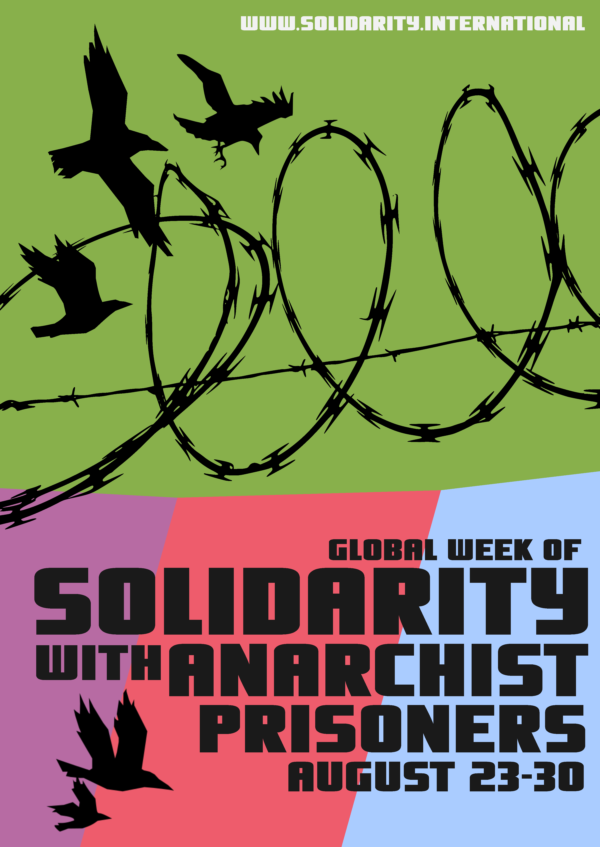 Here are the posters for the week of solidarity 2018. You can add your own language here –...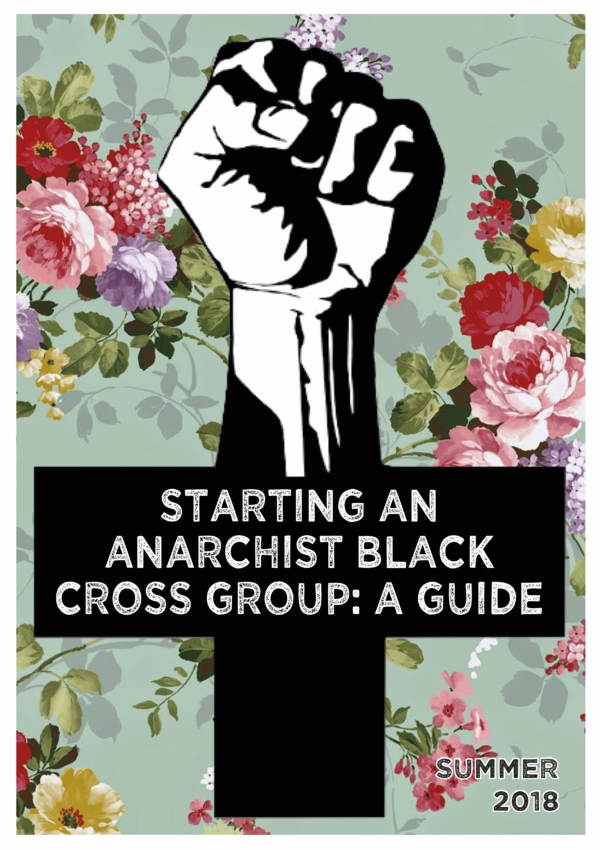 The Anarchist Black Cross is an international network of anarchist groups and individuals engaged in practical solidarity with...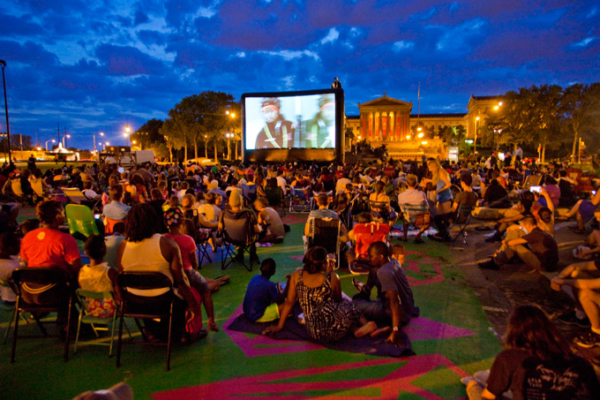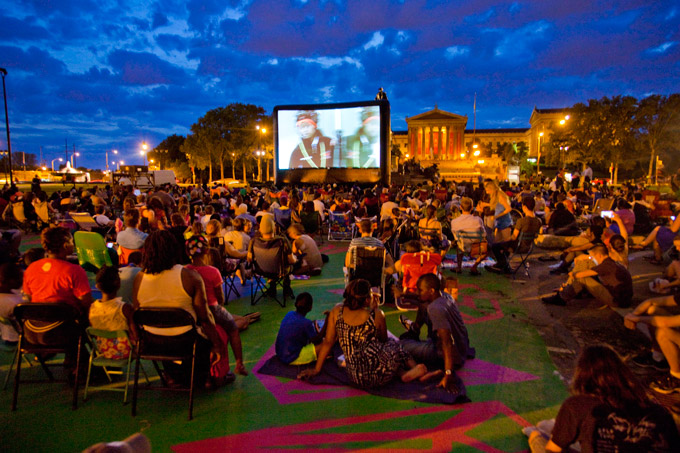 We chose couple of our favorite pop culture (not only) films about prison. Brubaker (1980) Brubaker is a...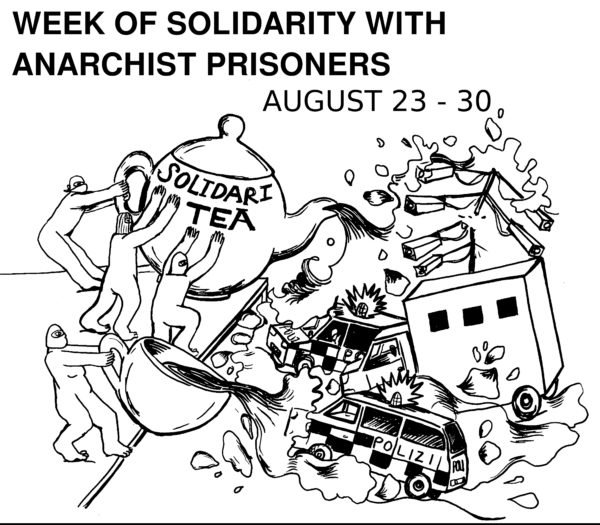 We are coming back with global week of solidarity with anarchist prisoners. Since last year, a lot has...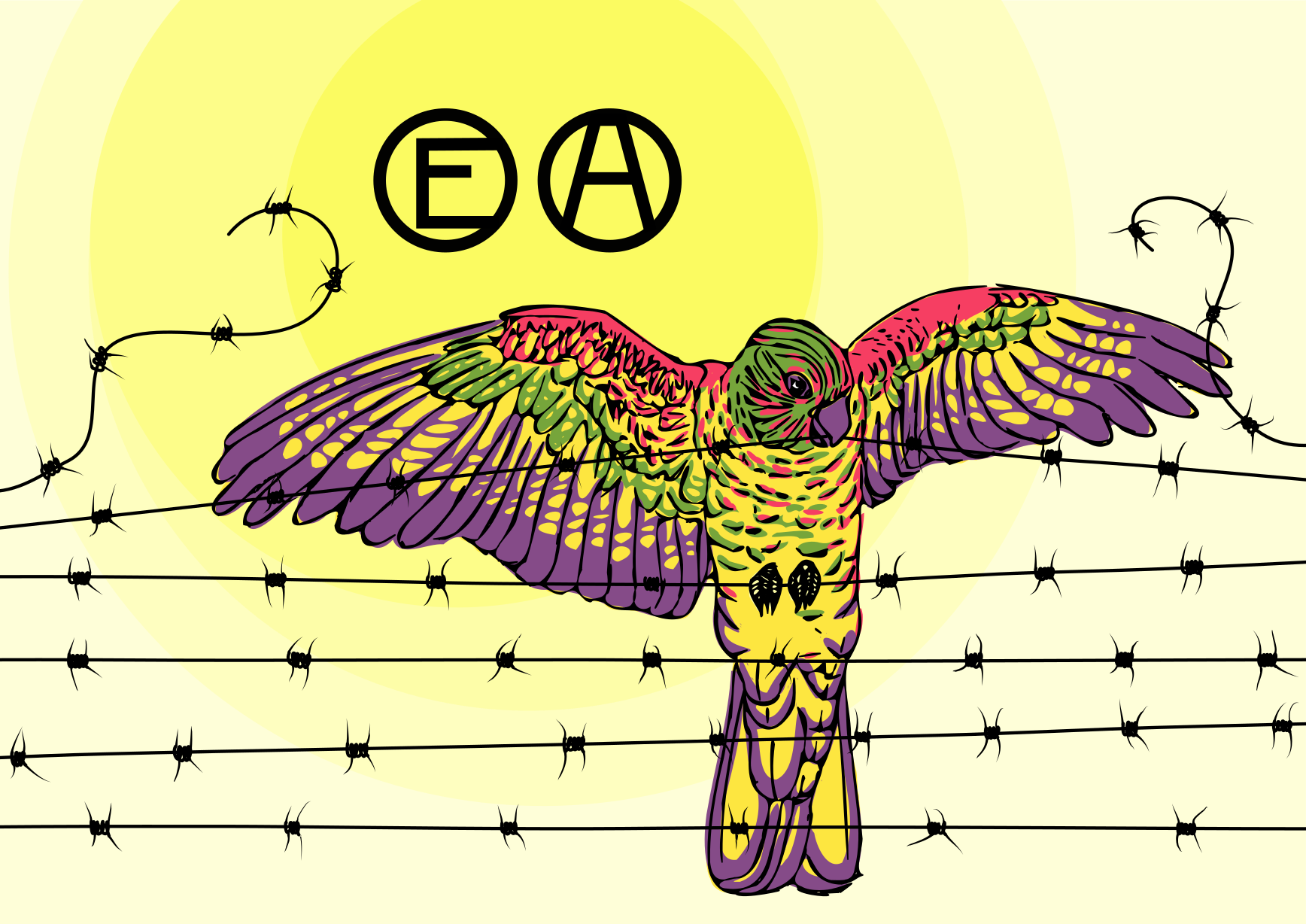 August has passed and with it, once again, the international week of solidarity with anarchist prisoners. This year...
From 23rd to 30th August, 2017, the international solidarity week for anarchist prisoners was held for the fifth...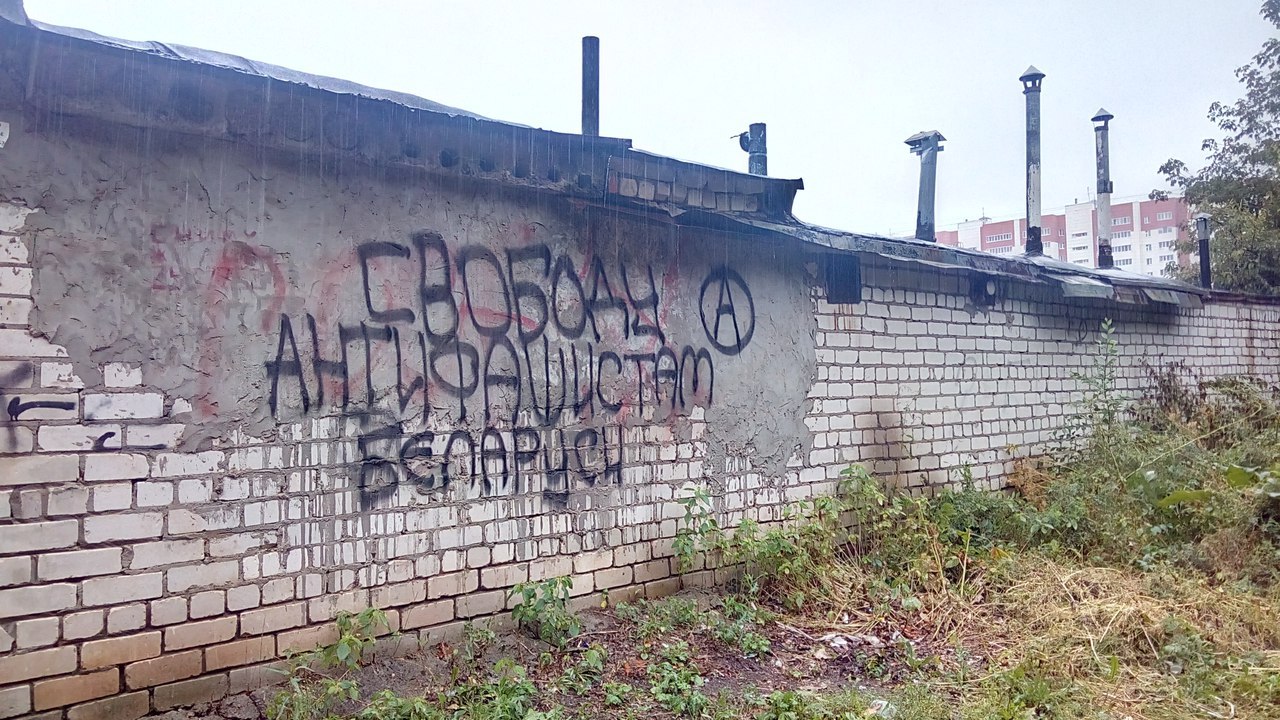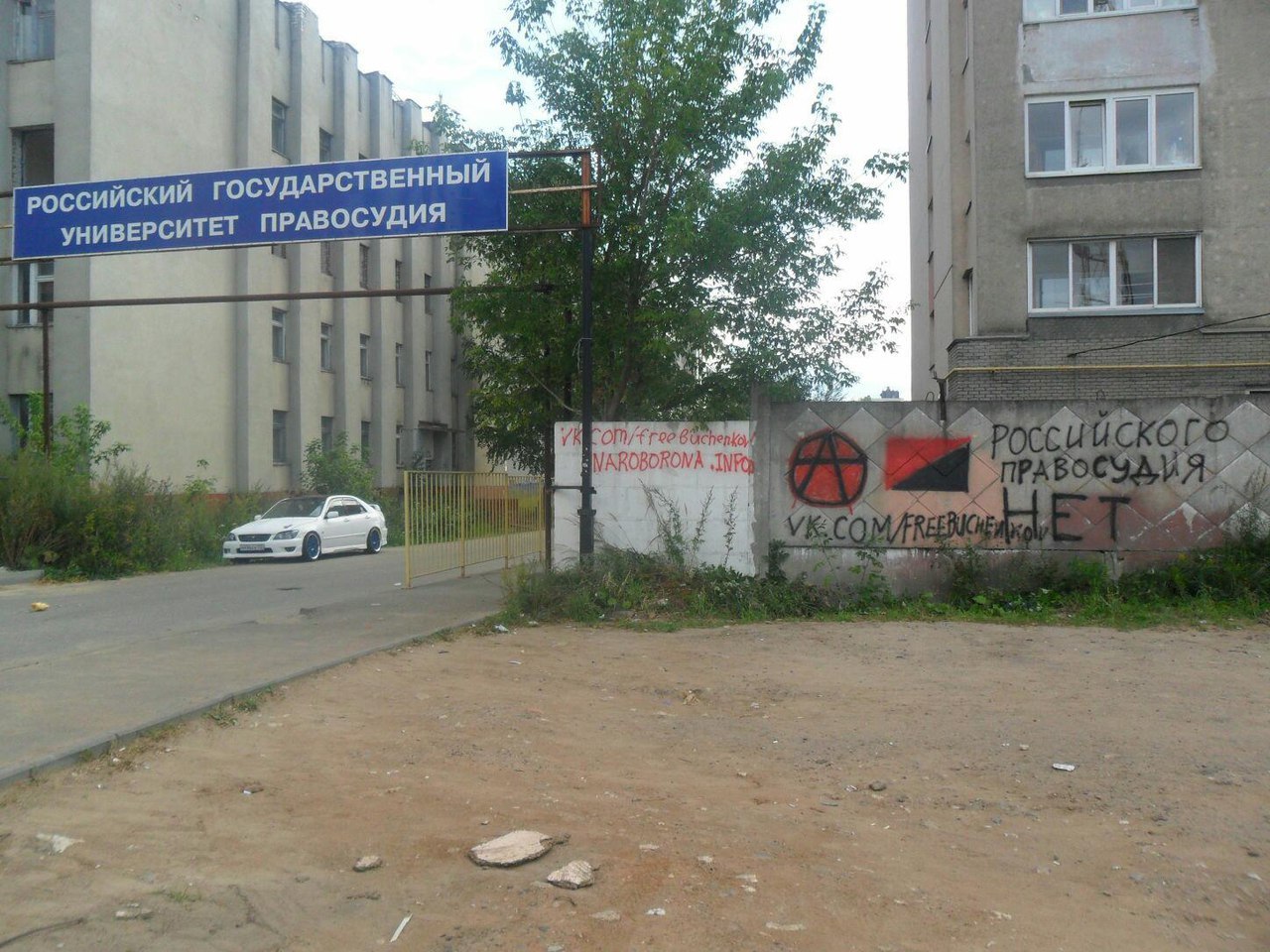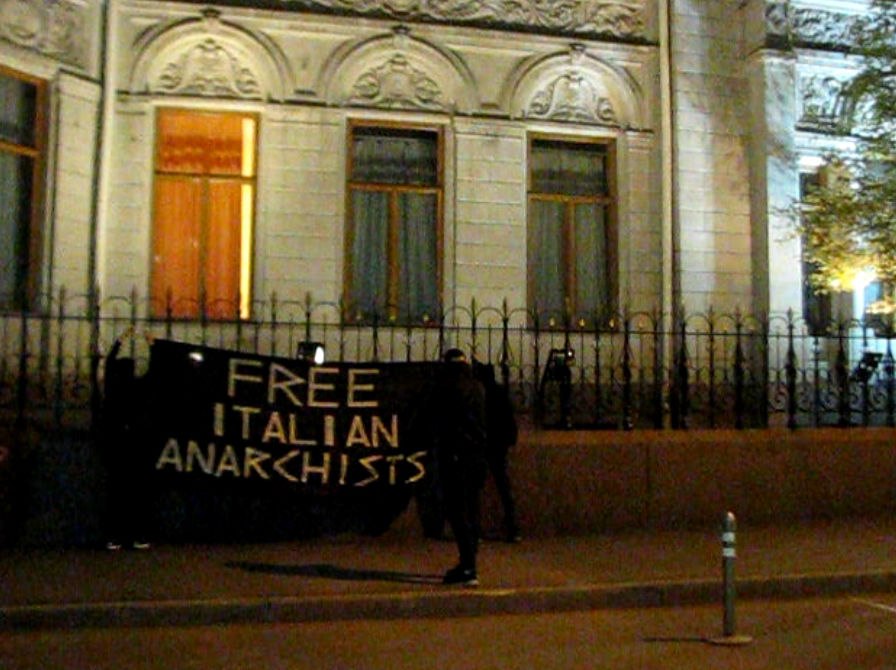 Moscow anarchists hung a banner on the fence of the Italian embassy. With this we want to express...
Back to Top