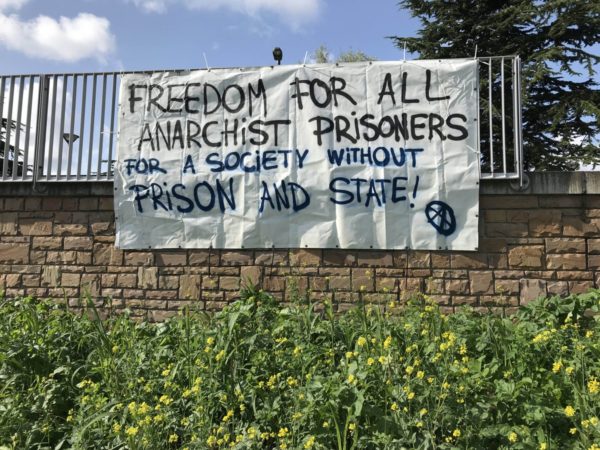 Today, on the last day of the 6th Annual Week of solidarity with anarchist prisoners, three banners were...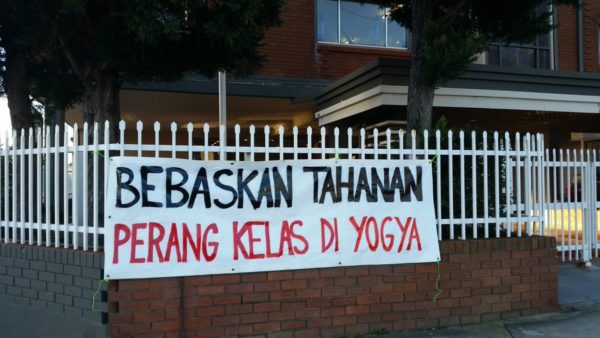 Some anarchists in Sydney visited the Indonesian consulate in Maroubra. Banner Read: "Bebaskan Tahanan Perang Kelas di Yogya...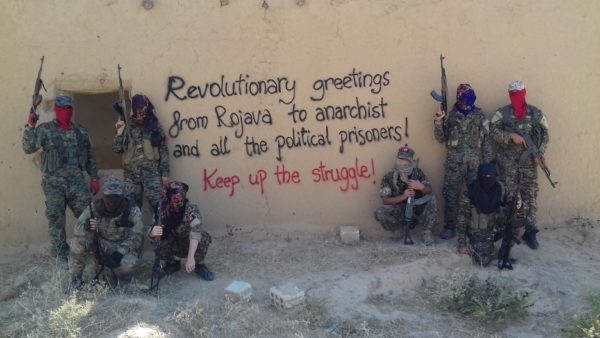 On August 30th, 2018, a group of comrades took the street in front of the transition house of...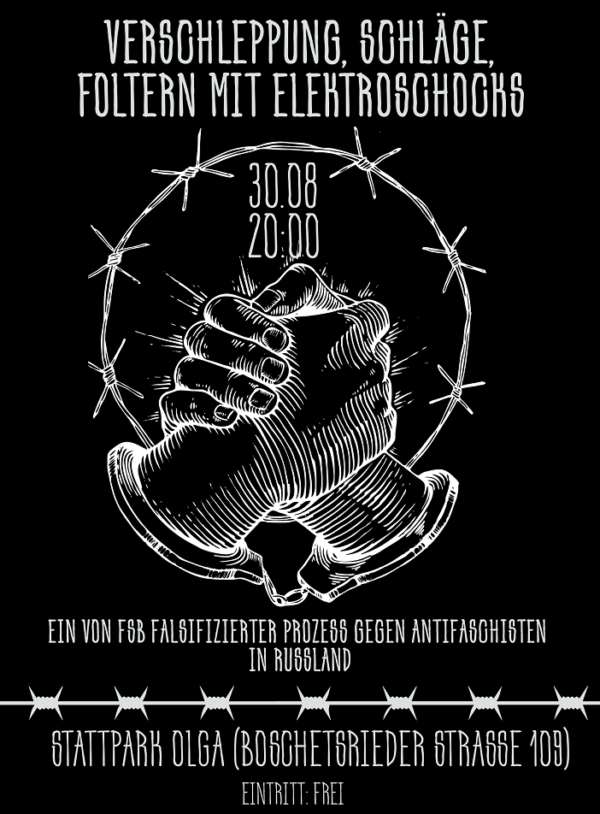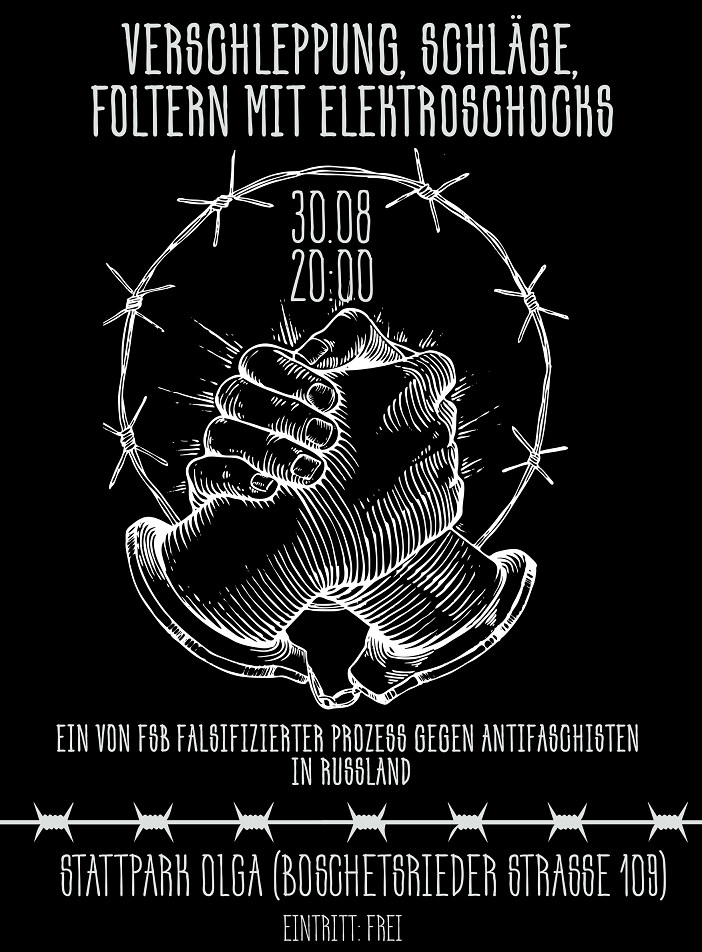 On 30.08. an information event on the current repression of antifascists and anarchists in Russia was held at...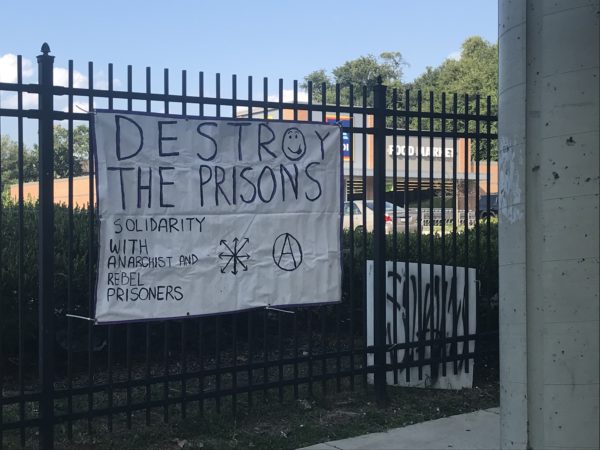 As a contribution to the international week of solidarity with anarchist prisoners and to the nationwide prison strike...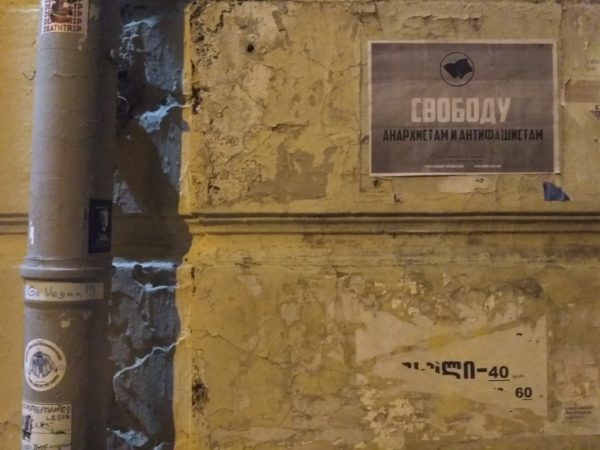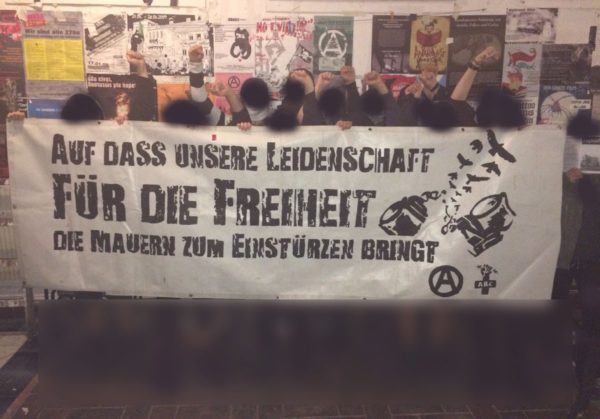 Solifoto from Thursday to the writing workshop & event during the soli week
There has been a banner drop as part of @WeekSolidarity in #Munich, yesterday. It says "Freedom for all...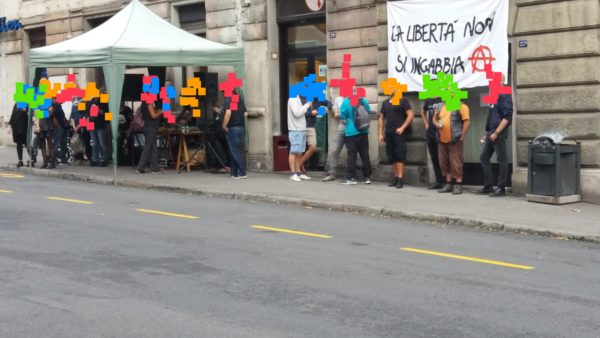 Dj Set & Sit In in Trieste (Italy) in solidarity with anarchist prisoner. In front of the local...
Back to Top