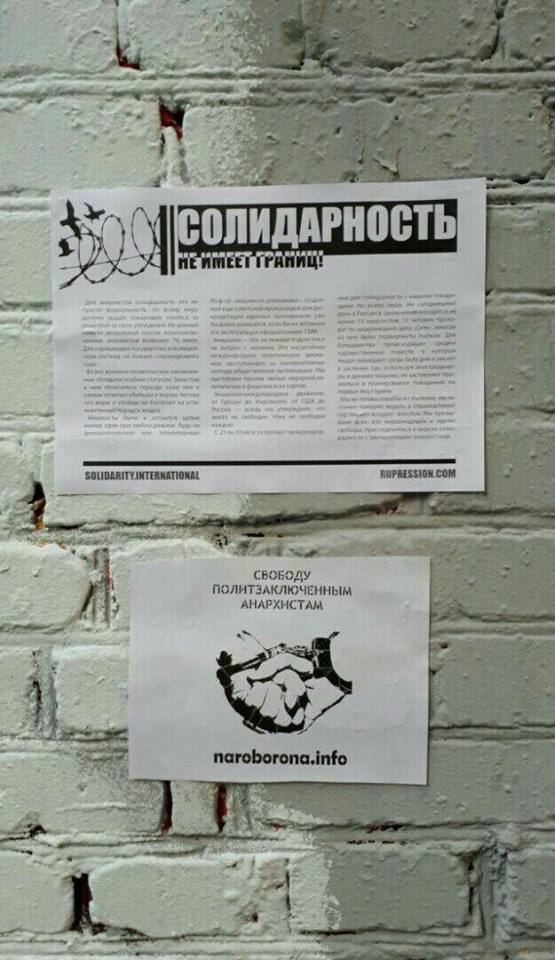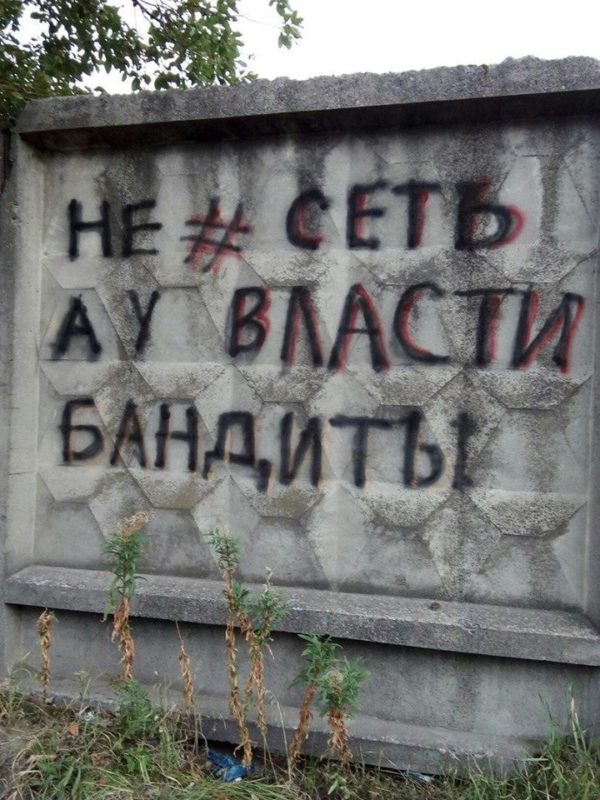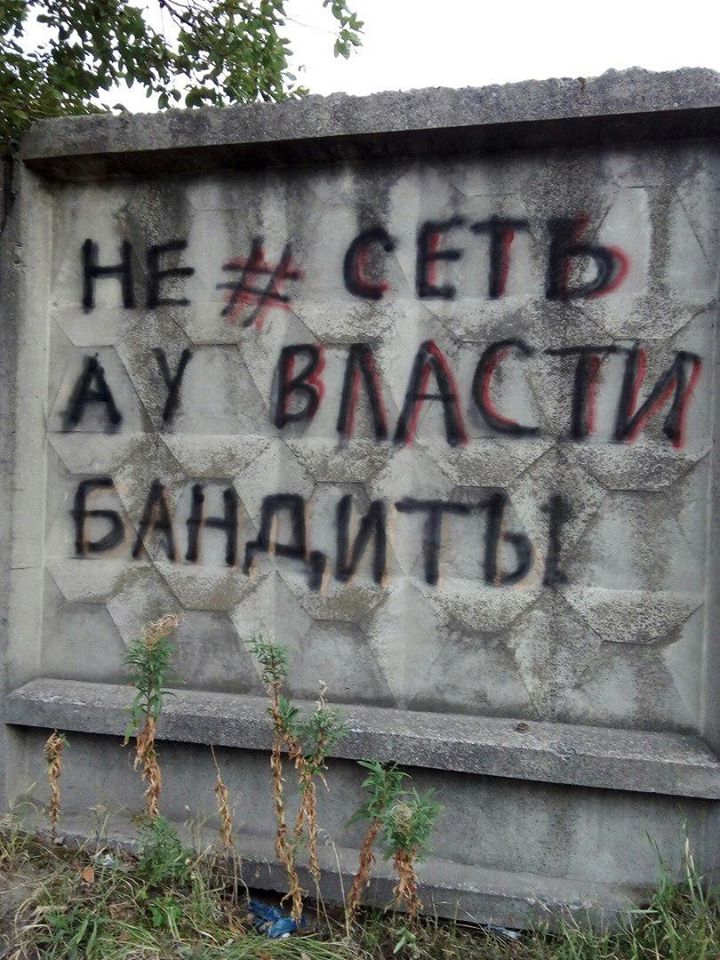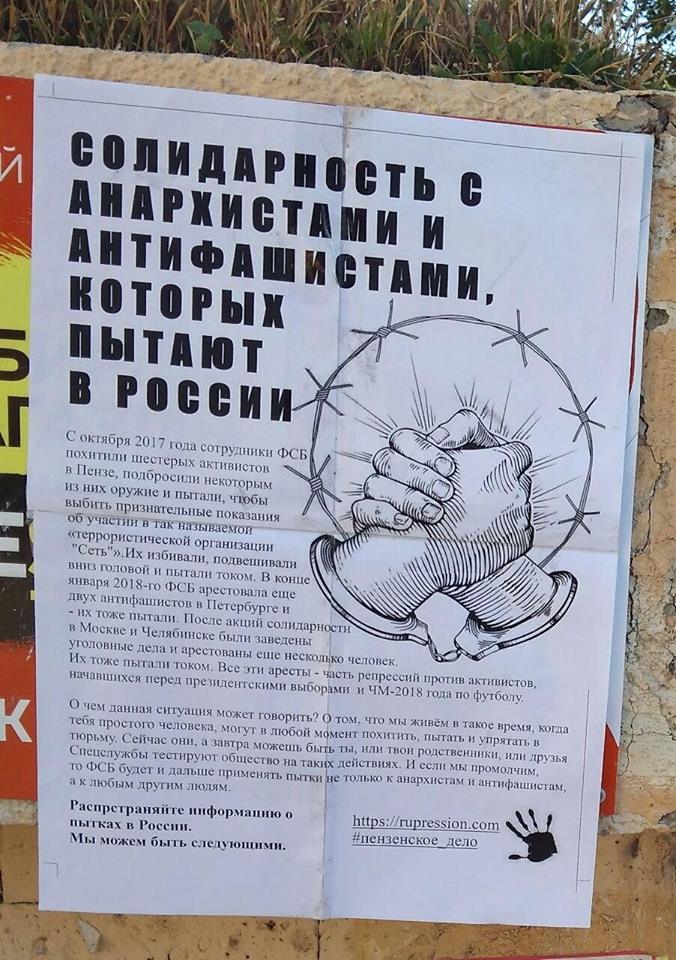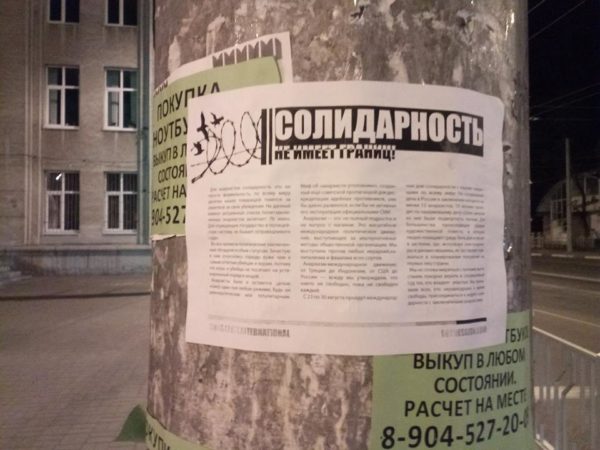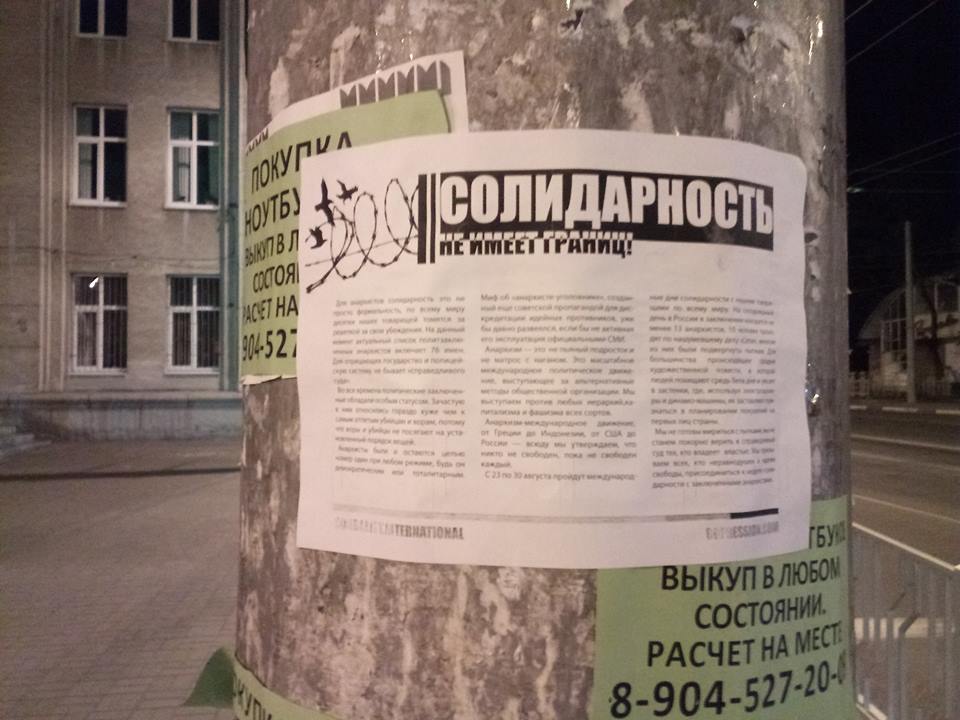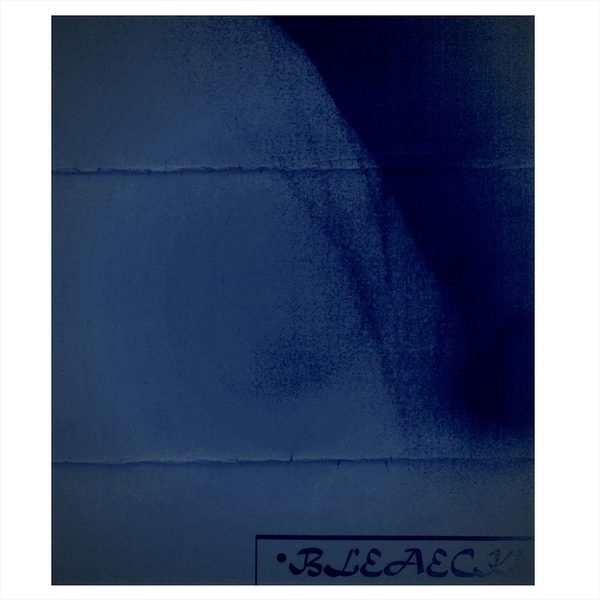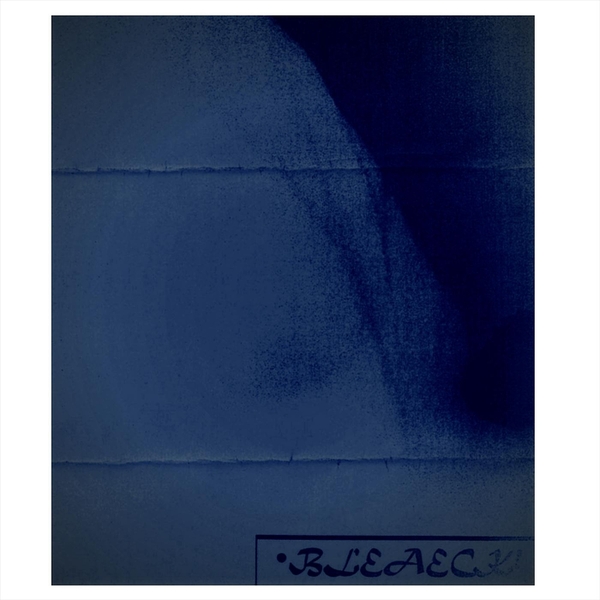 https://bleaeck.bandcamp.com/album/diffusion it's been nearly two years since Thuh & Bleaeck released our initial mainstream musical publication, 'Strike!' in...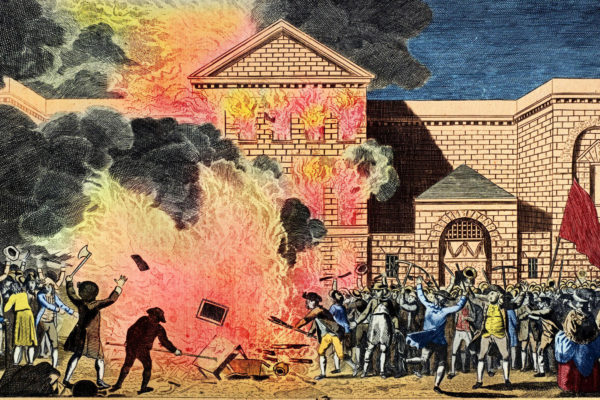 In the United States, a practically unprecedented prison strike is underway, setting new precedents for coordination between struggles...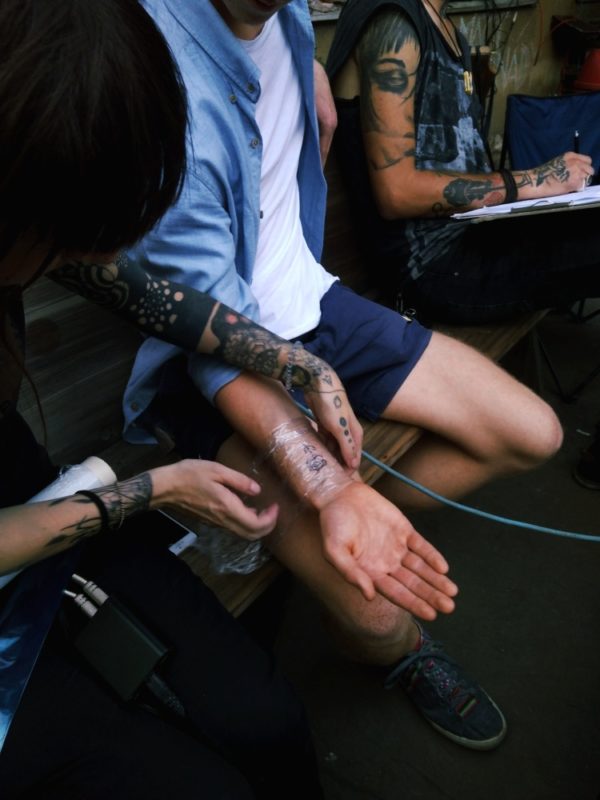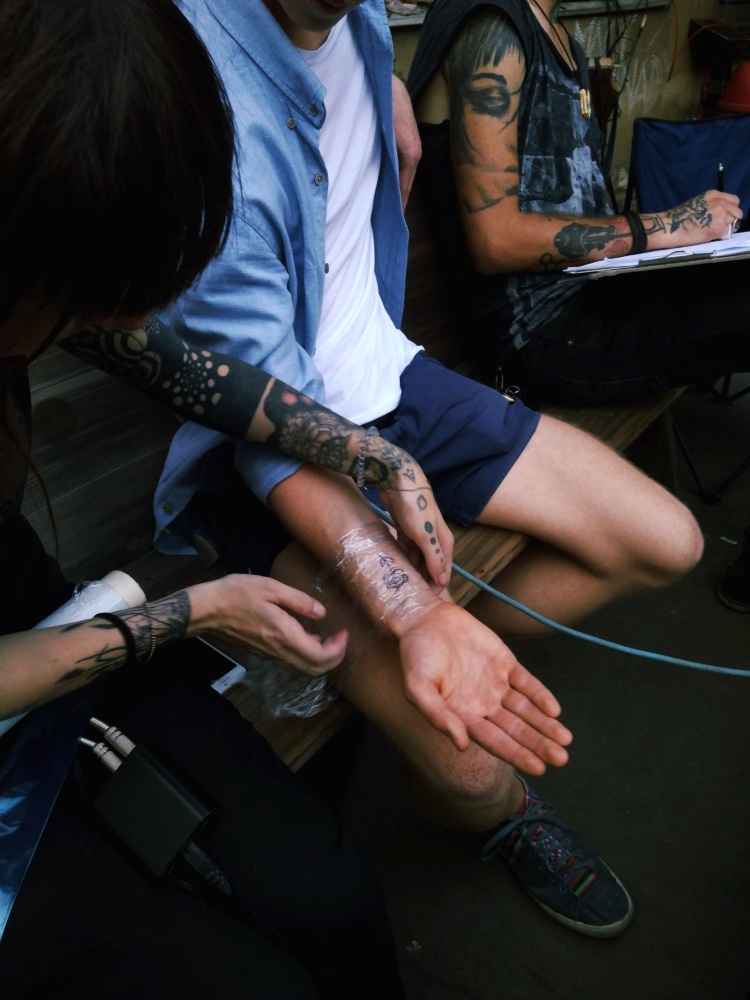 On August 29th 2018 in social centre KLINIKA in Prague an event took place for solidarity with anarchist...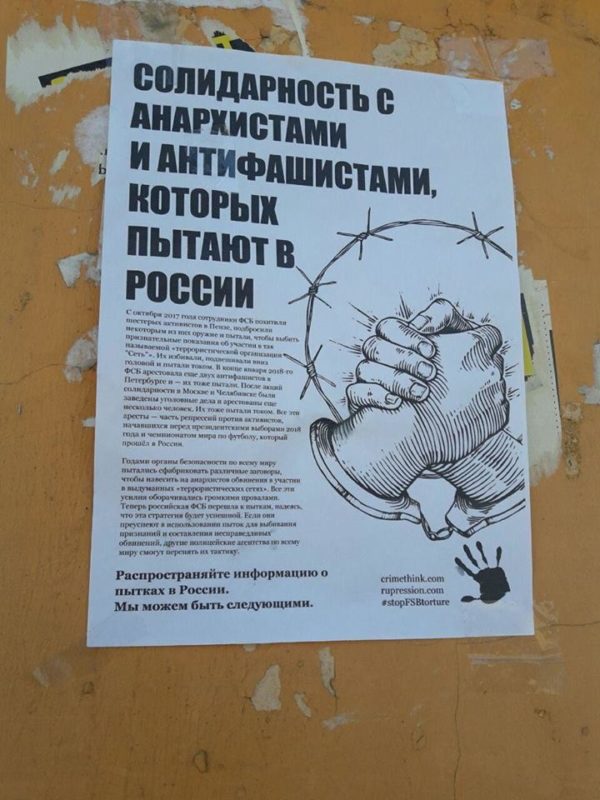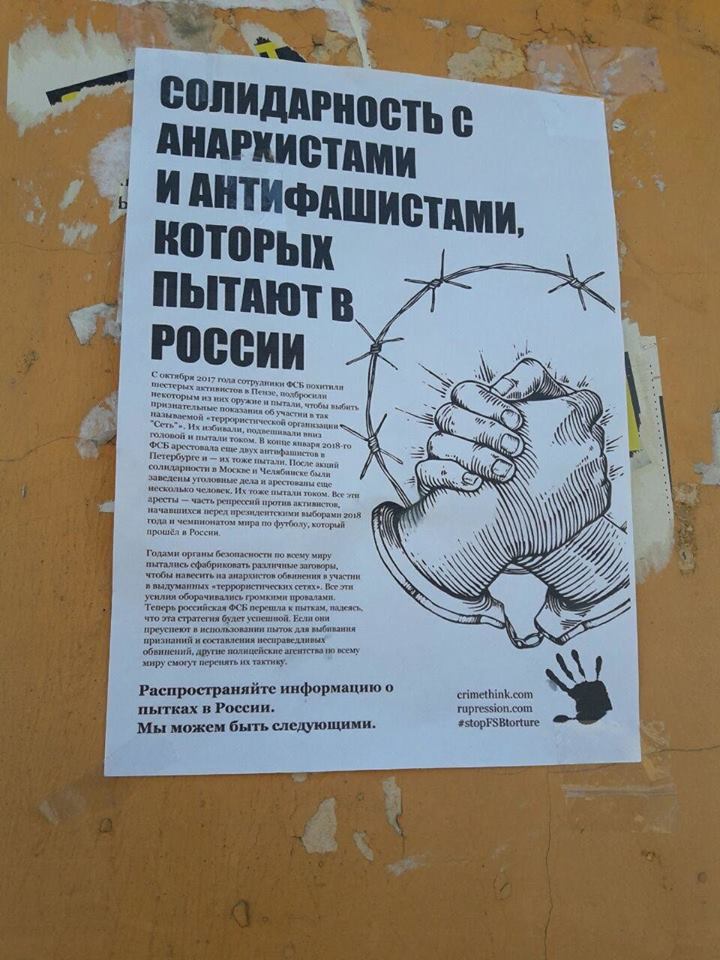 Posting of leaflets on the "Network" case in frame of a Week of solidarity with anarchist prisoners...
News from Minsk: the presentation planned on 29.08. and the evening were discomfit – canceled after the phone-call...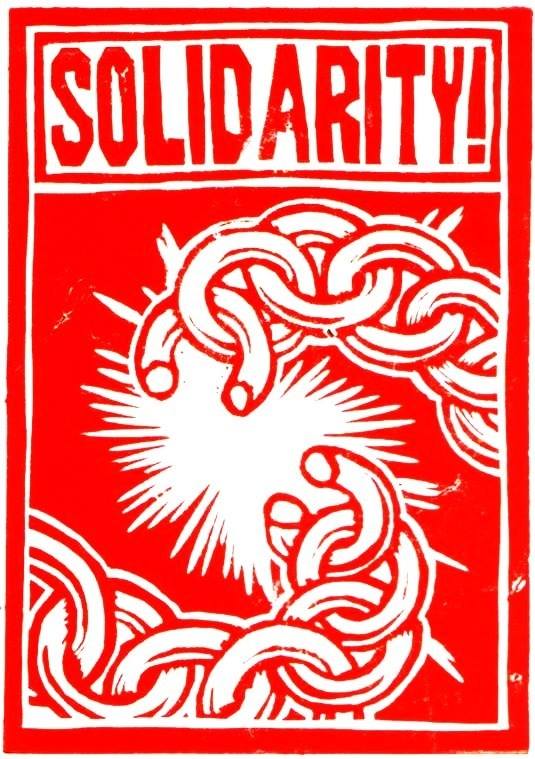 On August 28, an event of solidarity with political prisoners-anarchists was held in Murmansk. Within the framework of...
Back to Top